10 Cannabis Related Social Media Accounts to Follow
Cannabis legalization in Canada is set for a fall date of Oct. 17. In today's age of social media, the cannabis industry is in a unique position because of strict cannabis marketing restrictions placed on the industry by the various platforms. Despite these marketing restrictions, we're seeing more cannabis-related social media accounts, and the buzz and hype is real and growing as Canadians look to become more educated about cannabis.
When it comes to using social media effectively, posting engaging and relevant content is the best way to grow your presence and influence. In the cannabis industry, where for the time being it will be virtually impossible to reach new audiences through social media advertising, posting engaging and relevant content is one of the only ways to get results. The other key ways to grow your social media presence is to be authentic and unafraid to be a little controversial. In today's communications environment, being authentic is far more effective than being highly polished and professional. Being controversial can also work, although this approach needs to be deployed carefully.
We have done a little digging and asked our cannabis insiders who some of their favourite accounts are and which social media platforms you can find them on. The list below is a summary of our top ten cannabis industry social media users/accounts to follow.
YEGGrowGirl and Medigrow have built a strong and loyal following on Instagram with entertaining and catchy pictures, videos, and posts. Medigrow is an Edmonton Alberta based business that supports Cannabis patients and Licensed Producers across Western Canada. Medigrow's core focus is helping cultivators at any size get growing. From a personal home grow in a tent or room; all the way to some of Canada's largest facilities, Medigrow can accommodate any scale of cultivation. Medigrow is focused on education and ongoing support to medicinal home growers and Licensed Producers, with an eye on the future of recreational home grow customers.
Canadians for Fair Access to Medical Marijuana (CFAMM) is a federal non-profit, patient-run organization dedicated to protecting and improving the rights of medical cannabis patients. It's their goal to enable patients to obtain fair and safe access to medical cannabis with a focus on affordability, including private and public insurance coverage. CFAMM believes cannabis/medical marijuana should be accessible, affordable, reliable, and equally recognized as a prescription medication.
Deepak is the Vice President of Government Relations at Cannabis Compliance Inc. (CCI), and board member at CFAMM. Prior to joining Cannabis Compliance, he was the executive director of the Canadian National Medical Marijuana Association, and is a leading expert in helping legal cannabis companies wade through Health Canada's rules.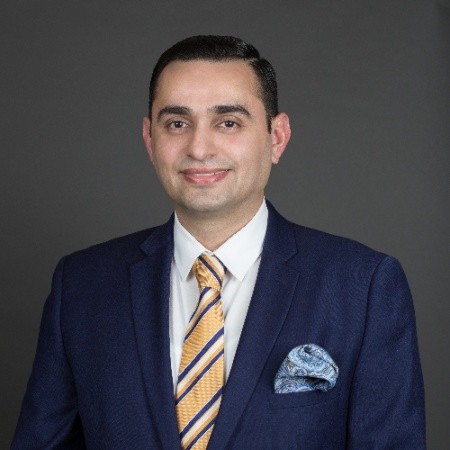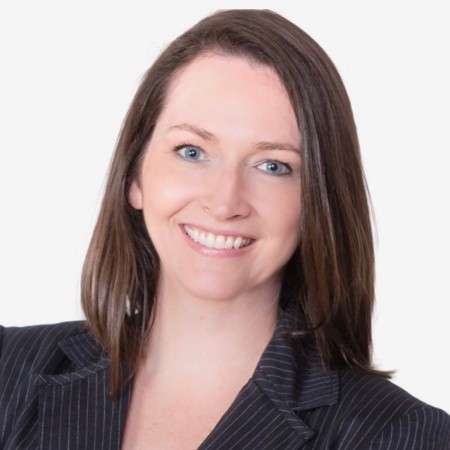 Trina is one of Canada's leading cannabis lawyers and CannaLaw® group leader at Brazeau Seller Law. Brazeau's website states they are not your typical business law firm. Her practice areas include: business and commercial law; cannabis law, and trademark law. Trina is an effective problem solver and trusted advisor to her business clients. In addition, Trina advises various other cannabis industry participants such as clinics, software and application providers, investors and capital funds, as well as those seeking entry to the soon-to-be legalized consumer cannabis market.
Dr. Page is a scientist and co-founder of Anandia Labs, who is focused exclusively on cannabis, with the aim of bringing a scientific understanding and approach of the plant for benefit of both growers and patients. Anandia provides testing services to clients licensed under Health Canada's Access to Cannabis for Medical Purposes Regulations (ACMPR). Dr. Page is an expert with all things cannabis plant-related and is an invaluable source of information for issues like home-growing, and the plant's vast potentials and benefits.
Lisa is the recently appointed Cannabis Portfolio Specialist at Lifford Wine & Spirits dedicated to providing expertise on cannabis legalization in Canada. Lisa has a strong background in public affairs and drug policy. She is also the founder of Women Grow Toronto (See, not everyone on this list is from B.C.), which is a part of the Women Grow international network of cannabis professionals dedicated to promoting diversity in the industry and space. Lisa has been a guest on our podcast, too.
SheCann is focused on empowering women through medical cannabis. Ashleigh Brown is the co-founder of SheCann. Its Facebook group has built an impressive following, numbers are rising, its levels of engagement are powerful. The group welcomes compassion, curiosity, and vulnerability. SheCann works closely with CFAMM. Ashleigh is located in Winnipeg and has been a medical cannabis patient for two years, receiving her prescription in August 2016.
For members of the rapidly growing cannabis industry in Canada, this group was created to support people working within the ACMPR framework. Its members share events, expos, and workshops being hosted, and can also ask and offer advice on a myriad of cannabis topics. It is a friendly and safe space to discuss the system. The group has over 2,300 members.
The group's intent is to share ideas, news, stories, and opinions, creating an open dialogue and discourse amongst like-minded cannabis activists and supporters on various cannabis-related topics. Collaboration in cannabis is key. The group's goal is to build the future of cannabis in Canada and beyond. They educate the public and teach them about the positive medicinal attributes of cannabis. They respect the opinion of others, and have no value judgement against others. There are nearly 11,000 members.
There are thousands of accounts spreading across the internet that present cannabis related information and content  and that's a great thing. The more information, the better, right? What are some of your favourite social media accounts to follow for the latest and greatest about cannabis in Canada? We'd love to hear from you!
| Written by Sheldon Smith, Content Specialist at Cannabiz Social.